Step 1. Go to the "Wallet" section
To deposit or withdraw funds via EX-CODE, log in to EXMO and go to the "Wallet" section.
Step 2. Select the currency
Select the currency that you want to withdraw via EX-CODE and click on the "Withdraw" button.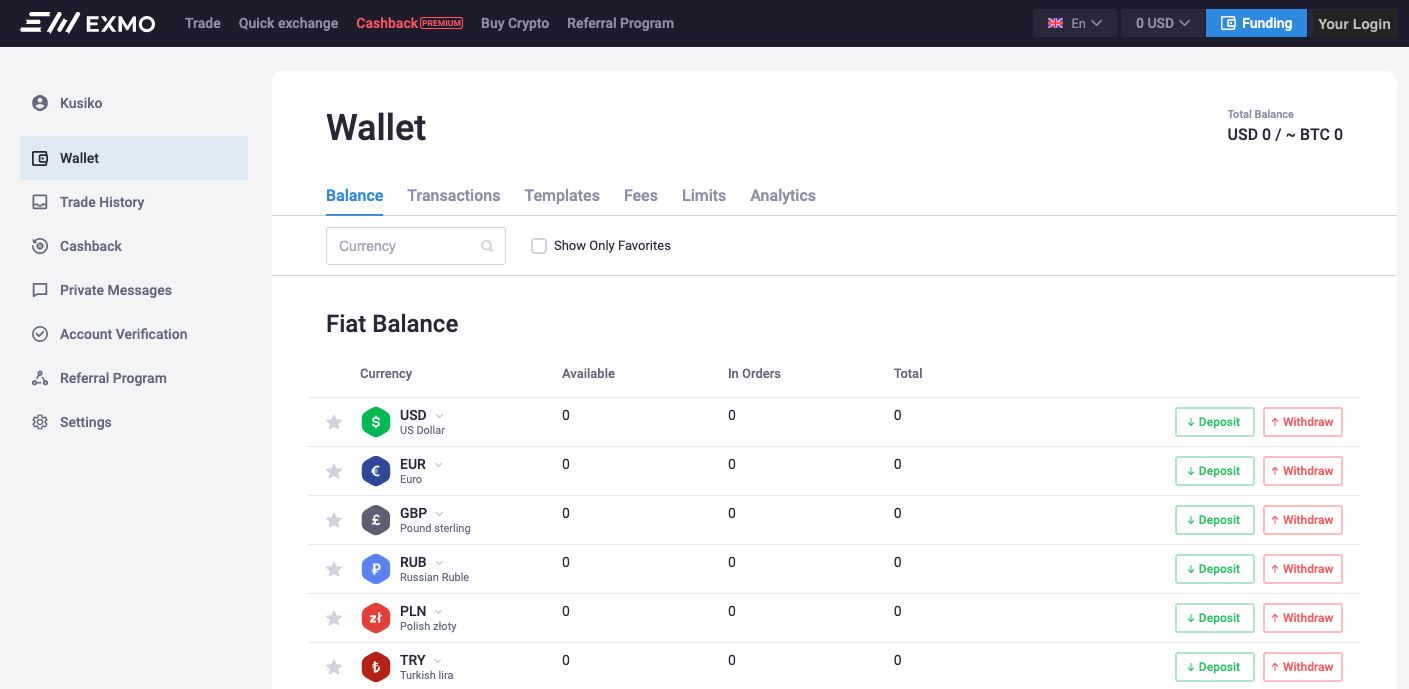 Step 3. Choose a withdrawal method
Select EX-CODE from the available withdrawal methods. The commission rate for the transaction will be indicated in the EX-CODE window.

Step 4. Enter the amount
In the "Withdrawal Amount" field, enter the amount you want to withdraw. The system automatically displays the available balance and takes into account the size of the commission. The total amount will be displayed in the "You will get" field.
For instance, when creating an EX-CODE for $1000, the commission will be only $2. The recipient will be credited $998 ($1000 minus $2) to the EXMO account upon activation.
After filling in all required fields, click the "Withdraw" button.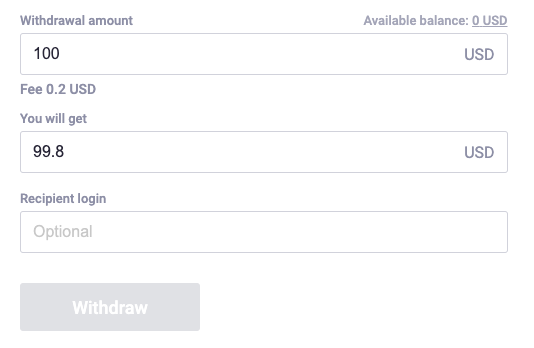 Please note: if you specify the "Recipient Login" field while creating an EX-CODE, you will create a personal EX-CODE. Only two people can activate such a code – you and the person whom the code is addressed. Any other user of the platform will receive a refusal in case of an attempt to use the personal code, which is not addressed to the account.
Step 5. Confirm the withdrawal
Check your e-mail notifications, find the withdrawal confirmation letter, and confirm or cancel the creation of EX-CODE by following the specified link. Click on the withdrawal confirmation link and get your EX-CODE. You can copy it and send it to the recipient. Also, an automatic letter with EX-CODE is delivered to your e-mail registered on EXMO.